What is a school levy?
School levies support essential programs, staff and services that provide a quality education for students.
The levy is a way for the Spokane community to provide a well-rounded education for students in Spokane Public Schools.
The 2021 levy replaces the expiring 2018 levy and is not a new tax.
The total estimated tax rate for schools will be less than in 2018 and prior years.
What does a levy fund?
Levy funding supports essential programs, people and services, such as:

Nurses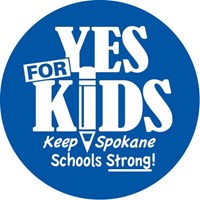 Counselors
Behavior specialists
Student intervention programs
Special education services
Technology support
Smaller class sizes
Advanced placement courses
Athletics
Arts, music, and drama
Spokane Public Schools Budget Funding Sources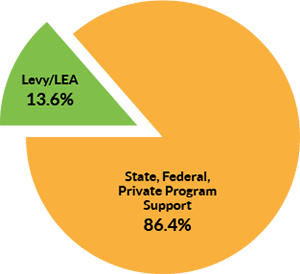 Levy - $52.7 million
LEA - $11.9 million
LEA (Local Effort Assistance) is funding from the state to help equalize the tax effort for communities, like Spokane, whose total assessed property value is below the state average.

State, Federal, Private Program Support - $409.9 million
State - $390.3 million
Federal - $4.6 million
Private (fees, gifts) - $ 15.0 million
2021-22 Estimated Budgeted Revenue: $474.5 million
2021-22 Estimated Budgeted Expenditures: $491.4 million

Replacement Levy Amounts & Estimated Tax Rates
*Per $1,000 of assessed valuation